Our Hindu Wedding: Mehndi Night
by Shalveena Rohde,
These are some pictures from the last haldi: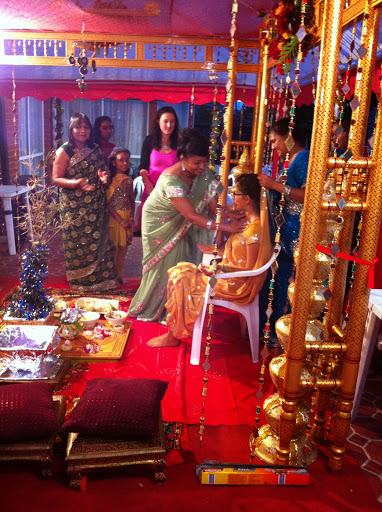 Anjani jiji applying haldi on me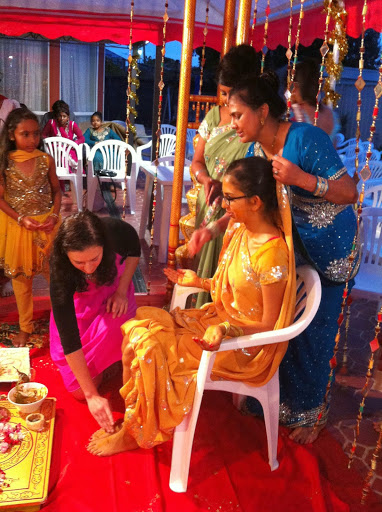 Claire! Also applying haldi on me
Now, before I forget, this night before the wedding involved a special ceremony that Sharlene had to complete. That is why she got all dressed up and ready!
Her task: to make the popcorn that we will be using for the wedding ceremony (my brother will need to throw that popcorn into the holy fire as we do our rounds around the fire).
Here is Sharlene all prepared to fry the popcorn, with a big smile on her face and a big spatula in her hand haha. I was unfortunately not able to see all these things as I was strictly told not to leave my room upstairs!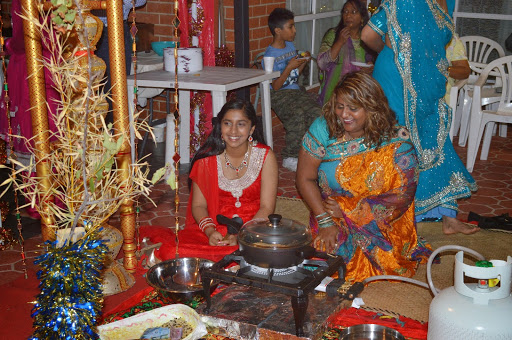 Because Sharlene was a bit young and inexperienced in this ceremony, Tina helped her with it.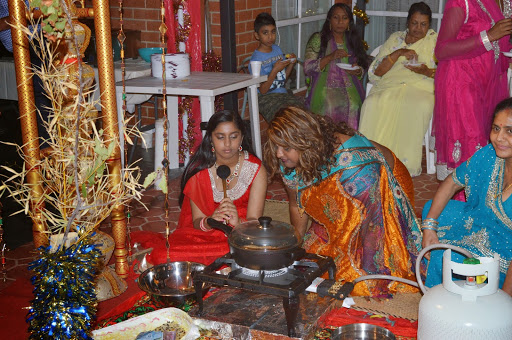 the big spatula! The ceremony took place outside, in the Mandap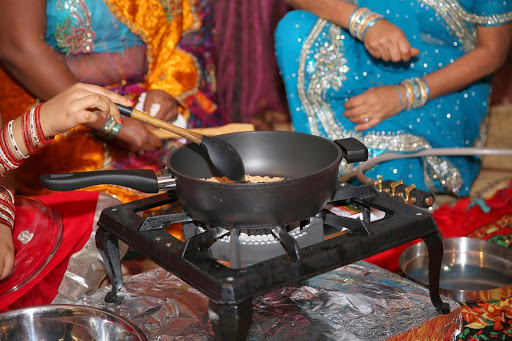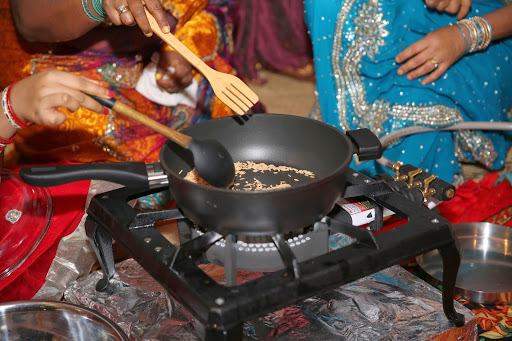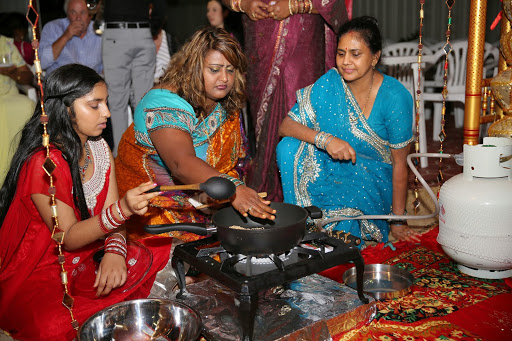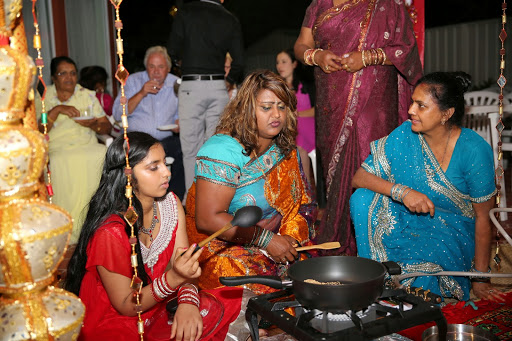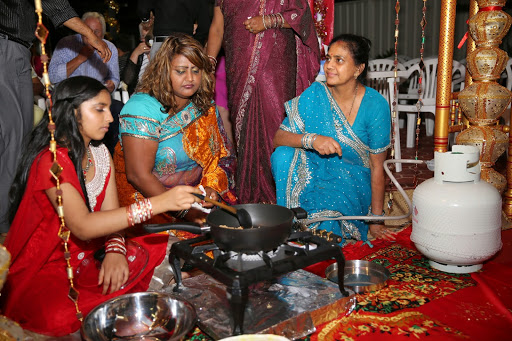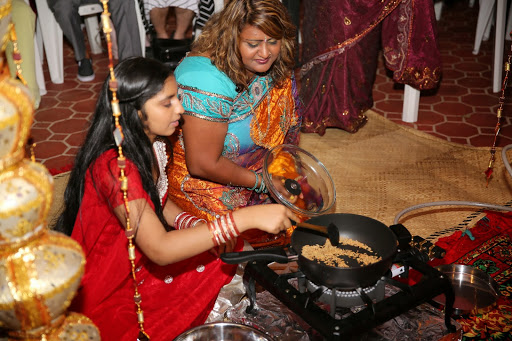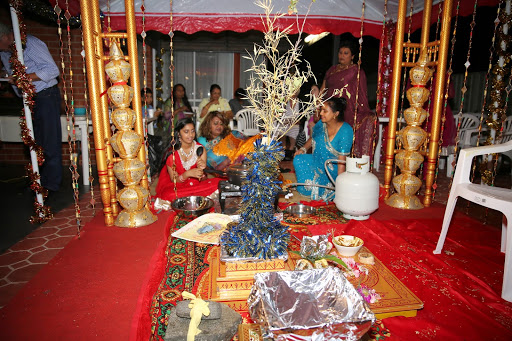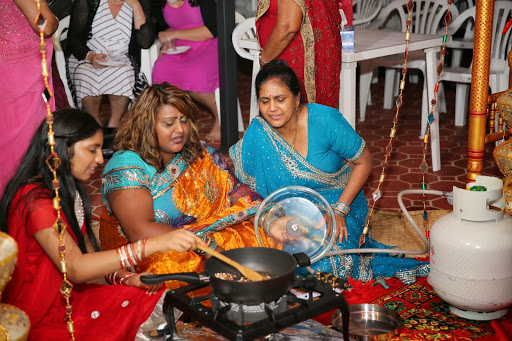 Is it done? Unfortunately, the popcorn did not turn out 'popped' (it burnt lol) so we bought some popcorn and substituted it for the wedding day (shhhhhh!)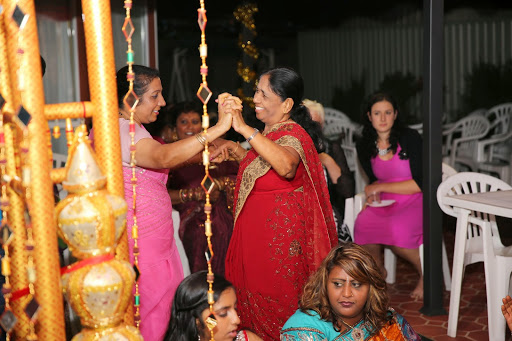 The ladies just love getting their groove on!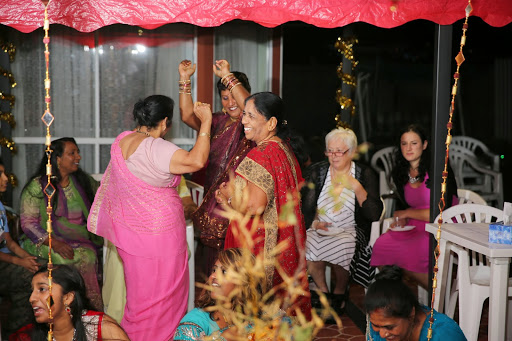 Thank you ladies, for adding fun and laughter to the night :)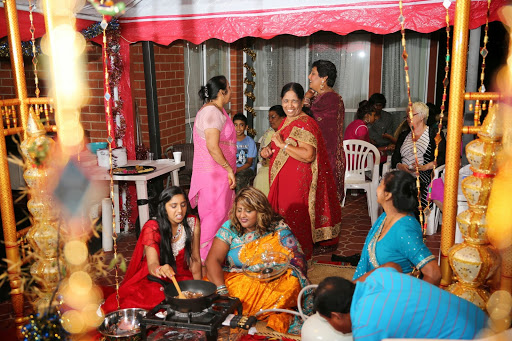 Then began the actual mehndi. My friends and relatives did the mehndi outside, while I had mine applied inside the house.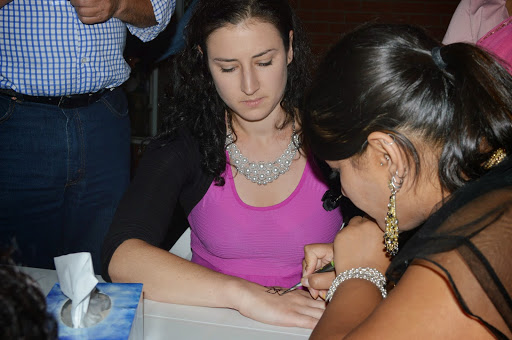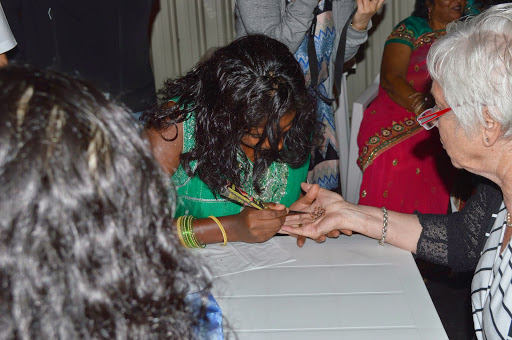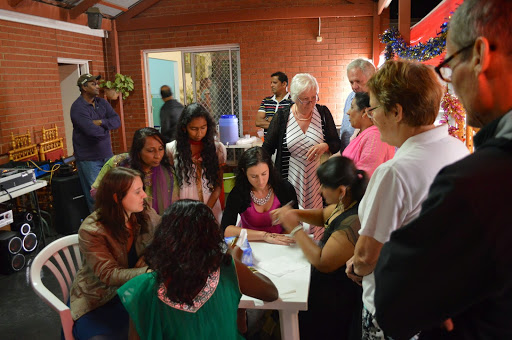 Crowd watching the lovely girls at work hehe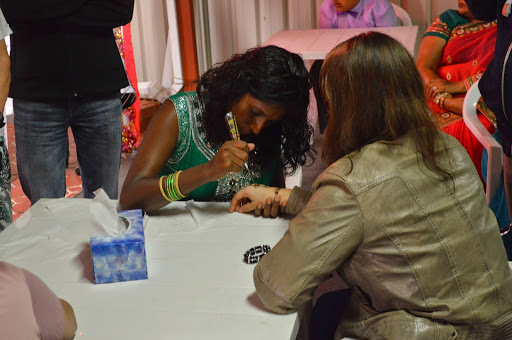 Some special stars of the wedding: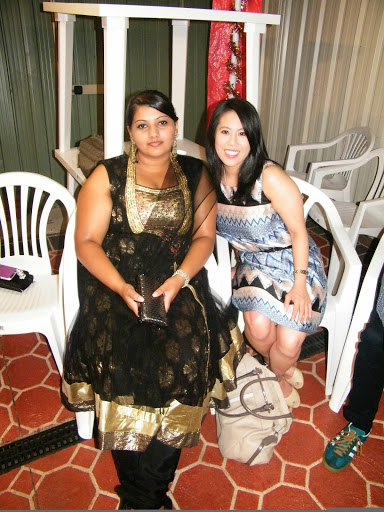 Anna, looking beautiful! Mauzama, who did a fabulous job and saving me from a disastrous mehndi design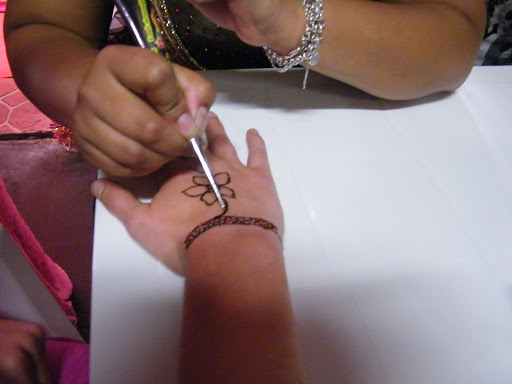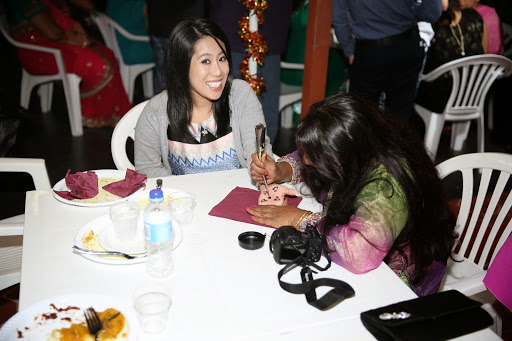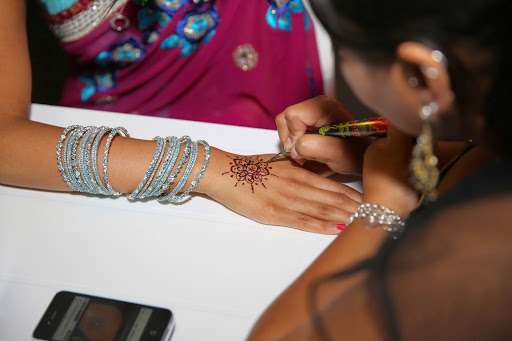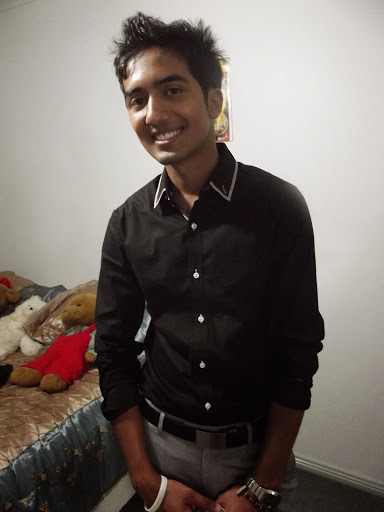 My brother, who did the DJ and numerous tasks, from designing the poster for the cobar to the picking up of guests from the airport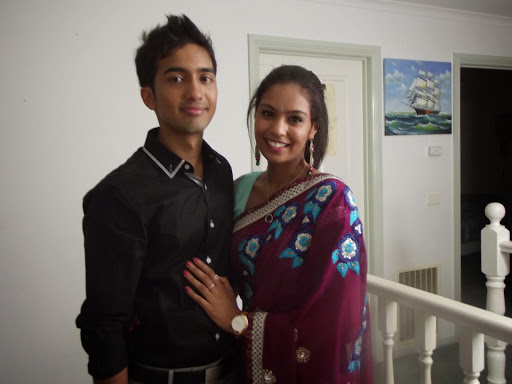 Deepi, my make-up artist, friend and to-go girl for all things girly at the wedding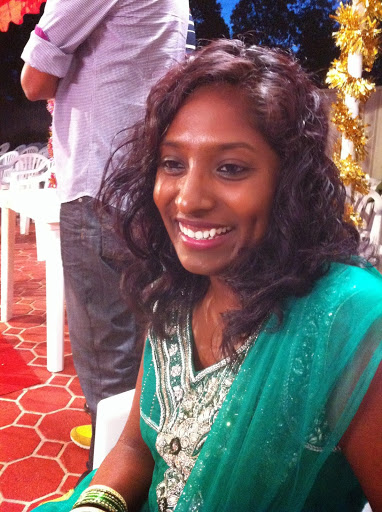 Kajal, looking stunning! Saved me by taking over the mehndi application together with Mauzama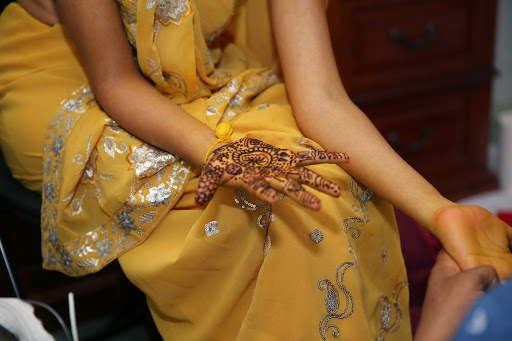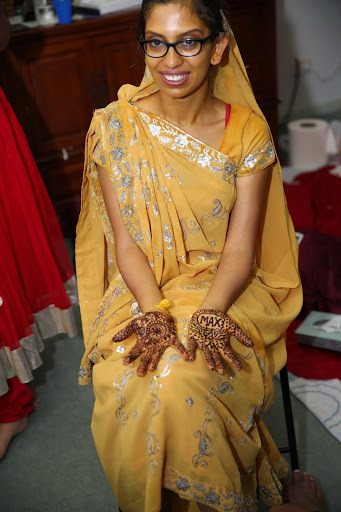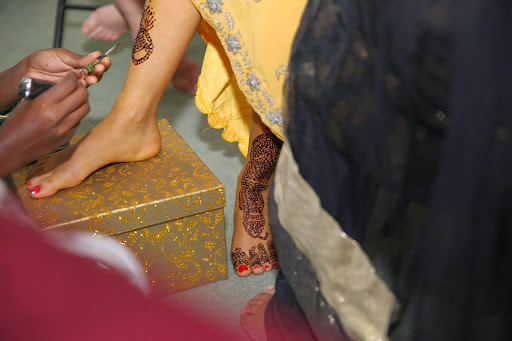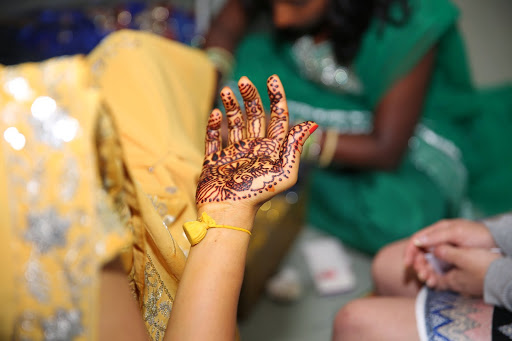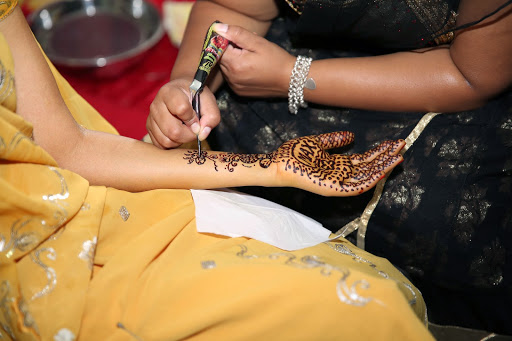 Kajal and Mauzama to the rescue! After I saw the amazing work they did on some of the guests hands, I immediately called them up to help with my mehndi. The person who was doing my mehndi was, lets just say, not the best.
These girls stayed until 3 AM doing my mehndi on both hands and the feet. Unfortunately, the palms of my hands were already done by the previous person, and there was just no saving it - but the rest was beautifully designed, thank you both!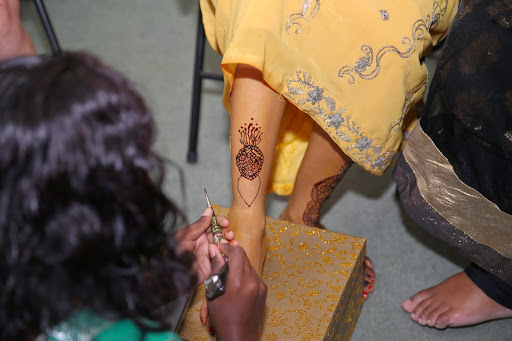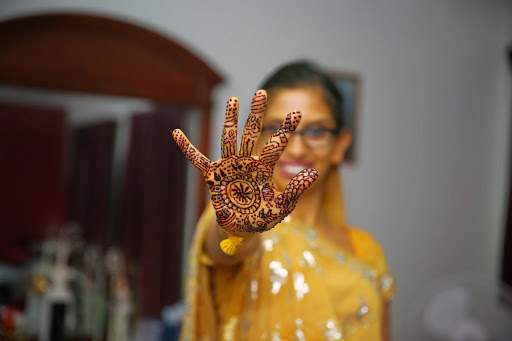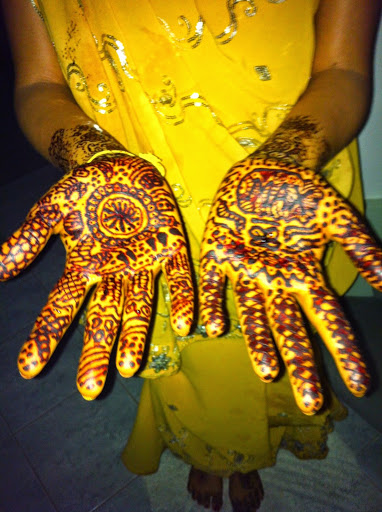 The palms - done by the first person. Not too great, but at least it stood out due to the dark colours...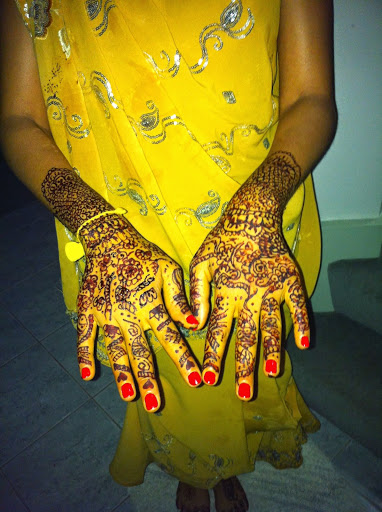 Beautiful designs on the back by Kajal and Mauzama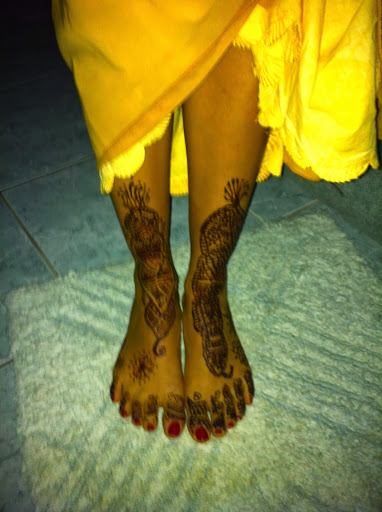 The right leg (on the left of the picture) was done by Kajal, the left leg by the previous person.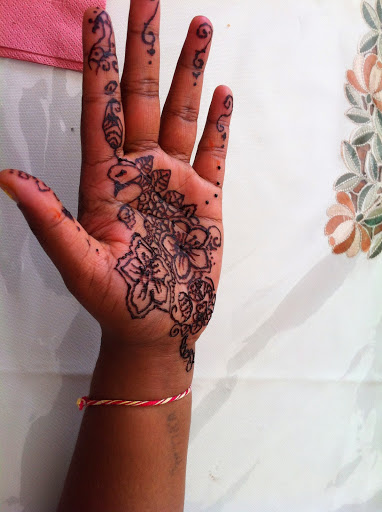 The beautiful designs on Tina's hands - by my friends. So jelly!!!!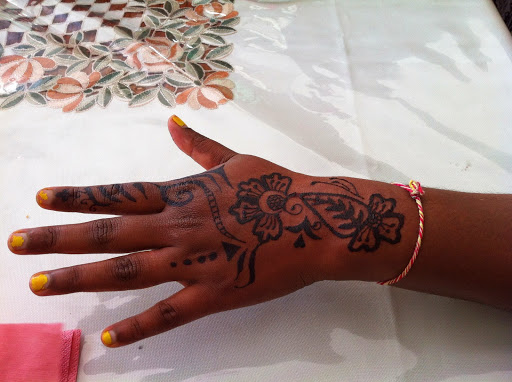 A big thank you to Jija for photographing the wedding and making such a great effort to capture all the moments - Mesh Photographing.