Hot Yoga - Review of a new experience
by Shalveena Rohde,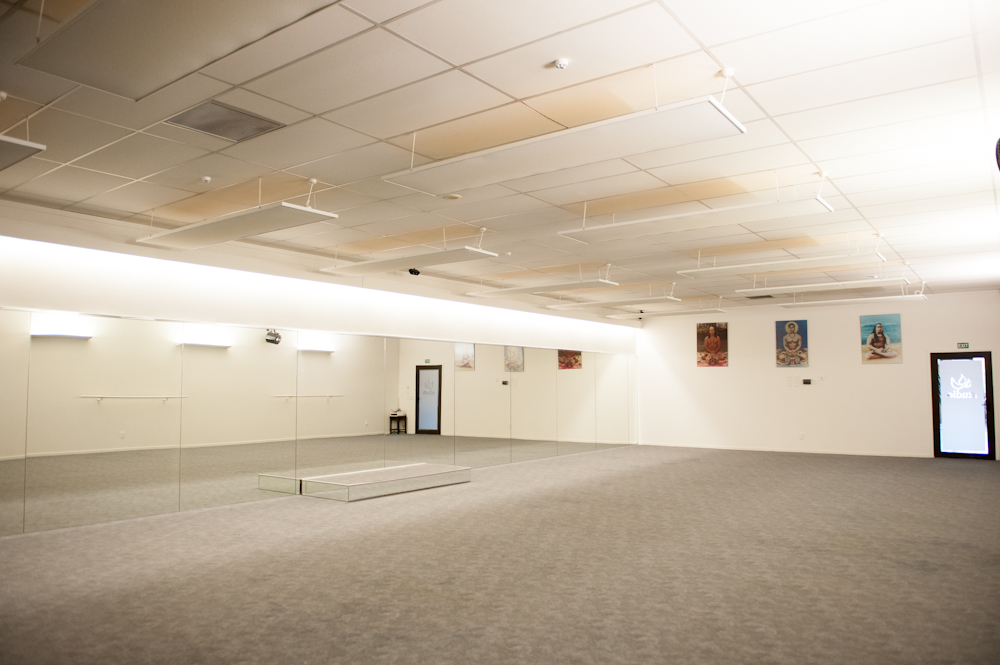 Photo of the heated studio, from East West Bikram Yoga Newmarket
Upon entering the heated room, I was greeted with a mixture of heat, humidity and a strange smell, which I assume is sweat (which is to be expected given the heat and humidity in the room and the difficulty of the poses). The class went on for 90 minutes, during which the students were instructed through all 26 posturs in the Bikram Yoga series. And yes, it was intense, as expected! A few times I had to sit down because of the heat but the heat was well controlled by the yoga instructor and bearable.
All in all, my experience of hot yoga was a positive one. The instructor was friendly and approachable and took the class at a comfortable pace, making sure to keep an eye on the beginners. Fellow yogis were all very beautiful and seemed to be mostly regulars, all young and fit. This I found quite interesting as the usual Iyengar yoga class I have attended on previous occasions had a mix of people from all ages and most were beginners at different stages in their fitness journey. Hot yoga seems also to attract a lot more males - due to the nature of the class I assume, which more closely resembles a workout then your ordinary non-hot yoga class may do.
I went back for a second class, and hope to go again in the near future :)