Will you marry me? A dream come true
On the night of 14 June 2013, our last day in Phuket, as I prepared for bed and turned the pillow a sheet of paper peeked out from underneath. "What is this? And what is it doing here in the bed?" I wondered, somewhat perplexed.
Upon closer look, I couldn't believe it. There they were, those words I had been waiting for all this time.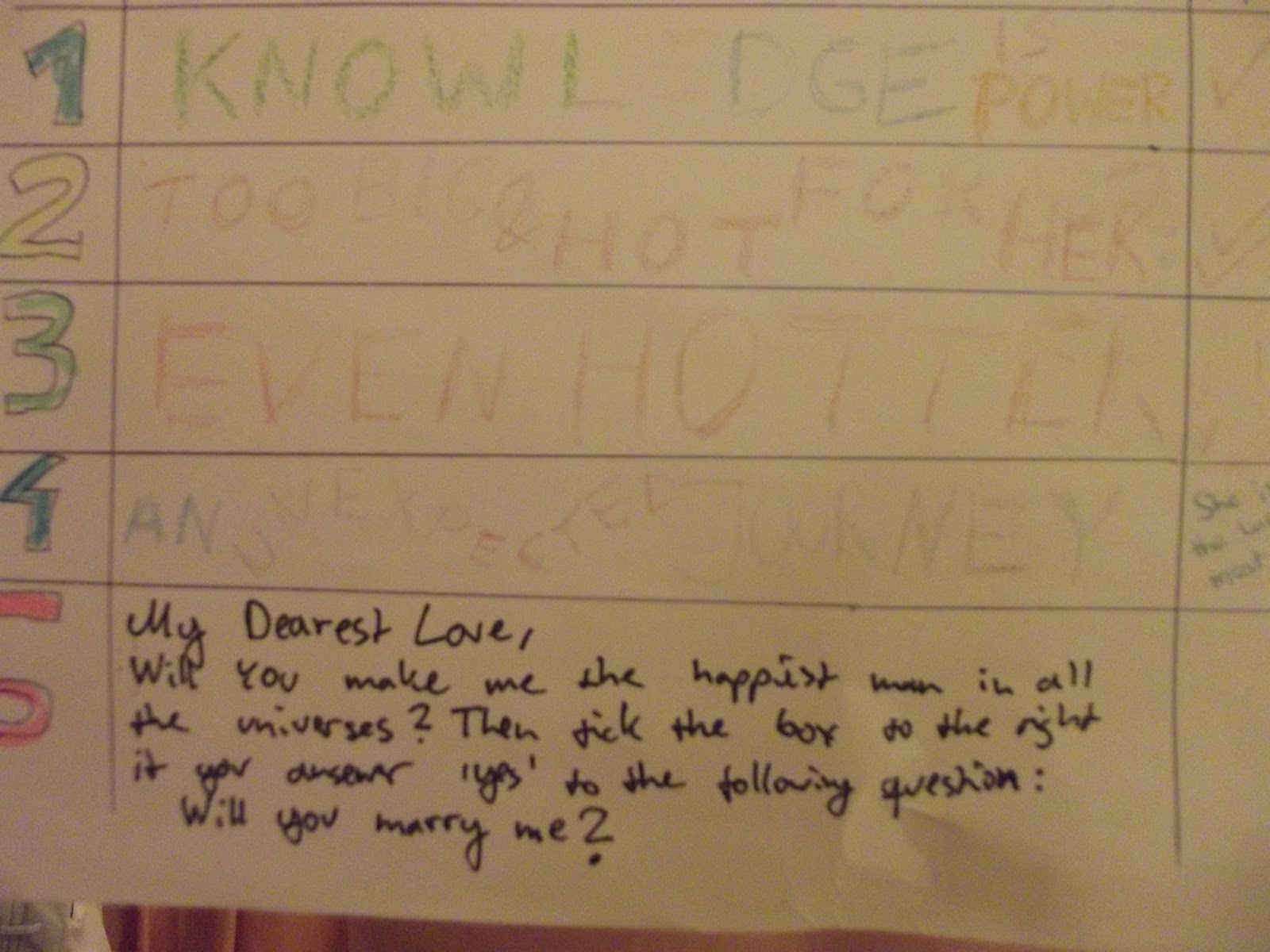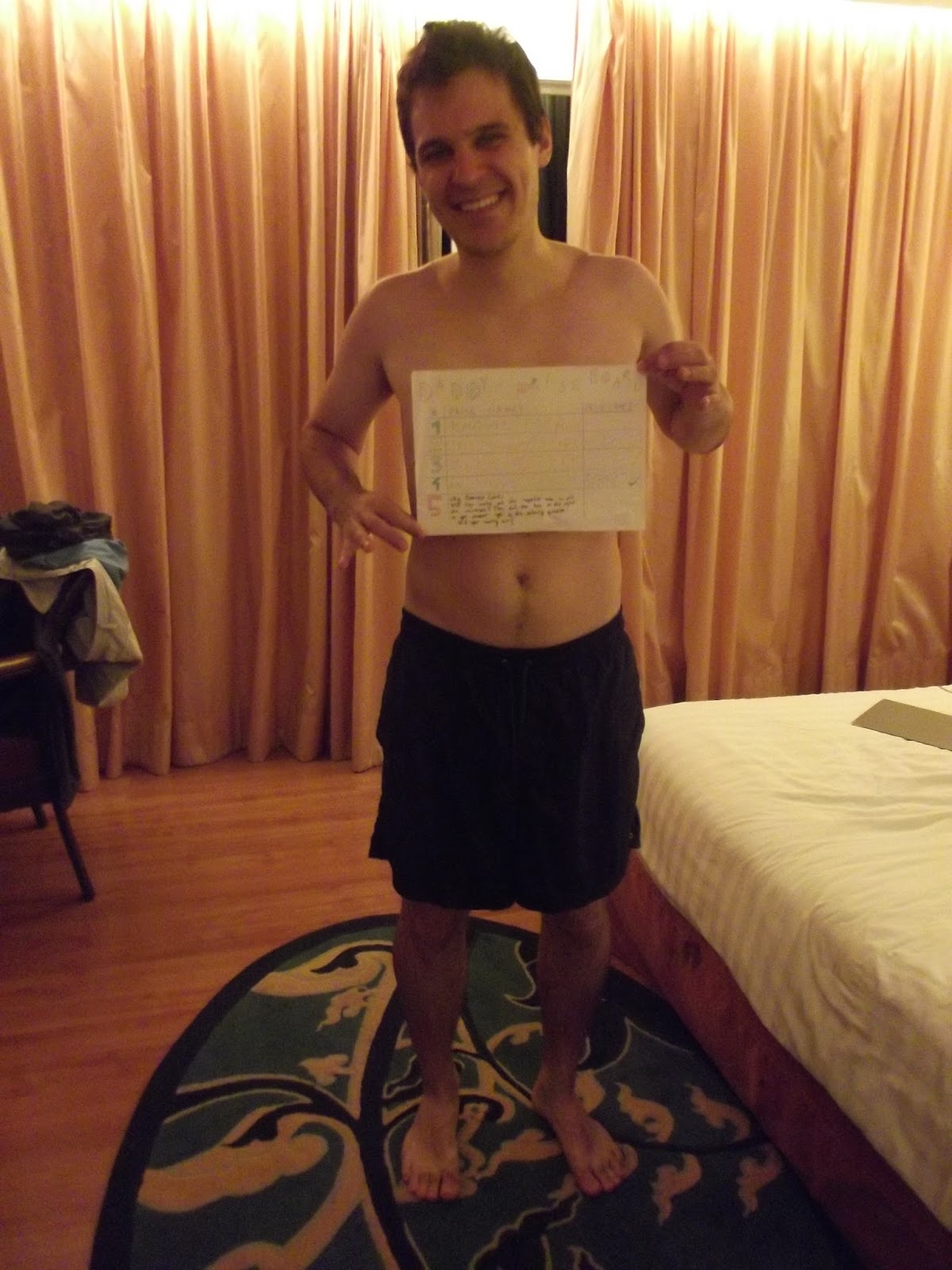 I was shocked, amazed, and totally overjoyed! A dream come true.
This piece of paper is something that Max made for me about a year ago, where he wrote numbers from 1 to 5 and beside each he would sometimes put some clues about a surprise for me. Each surprise was something bigger than the next.
The clue for the first surprise was "Knowledge" and the surprise was a Science book (to advance my almost inexistent knowledge of science related things.
The second clue was "Too big and too hot for her" and the surprise was a huge mug from Starbucks and some special tea, both of which I still use and love :)
The third clue was "Even hotter" and the surprise for it was supposed to be a Kindle Fire but unfortunately that could not be delivered to New Zealand at that time so I got my beloved Asus Nexus 7 instead. Love love love it! PS, this arrived the day before I had to get 2 of my wisdom teeth taken out and kept me occupied during the time I was recovering.
The fourth clue was "An unexpected journey" and we went to Queenstown for a week. We could go back to all the places we had visited with Max's family and had a wonderful time there.
And the fifth - well the fifth was "My Dearest Love, will you make me the happiest man in all the universes? Then tick the box to the right if you answer "yes" to the following question: Will you marry me?"
My answer? YES!!! It would make me the luckiest girl in the whole world (including all the universes and all parallel universes too) to marry the love of my life and to become a part of his family.