Phuket Day 3 - Old Phuket Town
by Shalveena Rohde,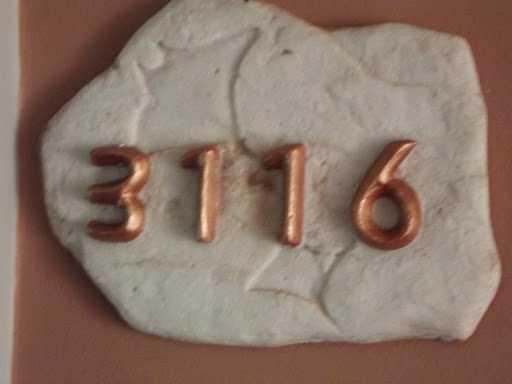 Our room number
For breakfast on day 3 of our trip, we had wanted to go and try out the coffee shop by the seaside but it was raining too much so we decided instead to stay at the hotel. The hotel breakfast was lovely as usual - soup of the day was chinese chicken soup with shitake mushrooms.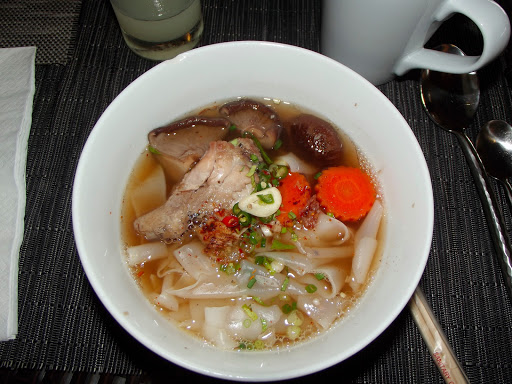 Afterwards, we enjoyed some deserts too - a big plate of fruits for me and sweet breads with jams for Max. There was this weird pink fruit with white flesh and black seeds - Max seemed to like it but I didn't entirely like the texture of it.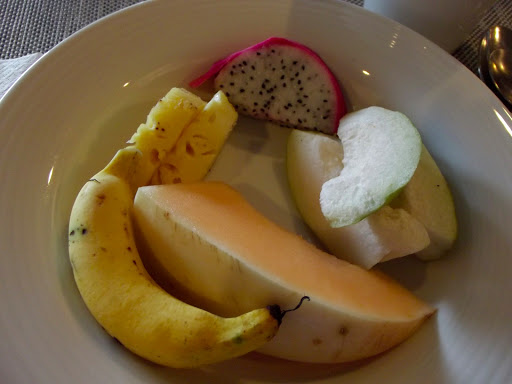 My plate of fruit: weird pink fruit, pineapple slices, honey dew/rock melon, tiny banana, guava slices
Max enjoying the pink fruit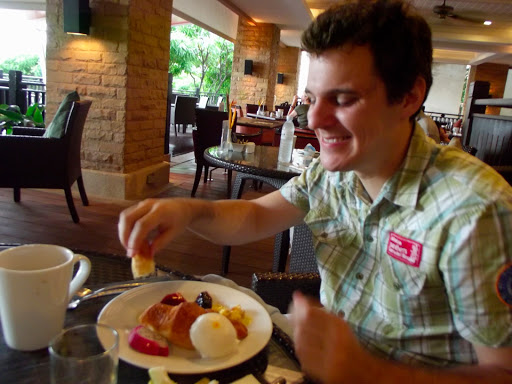 and looking very happy about his plate of sweet breads
At 2pm we set out to Phuket's Old Town - there is a free shuttle bus service leaving from the hotel at 2pm and returning at 6pm. It was pretty full. The drive there is around 20minutes from the resort and we got to see tiny shops, street stalls, many empty buildings and condos on the way.
Old Phuket Town is quite eclectic - with a mix of all kinds of things. It's pretty run down though. The buildings are peeling (or unpainted), cracked corners and concrete, a lot like Bangkok but looks poorer. Navigating the town was a mission - with the narrow streets, scooters park in the middle, stalls popping up everywhere - and especially as we got dropped out and a bit away from the main town itself. We spent some considerable time going around in circles until we finally found where we were on the map.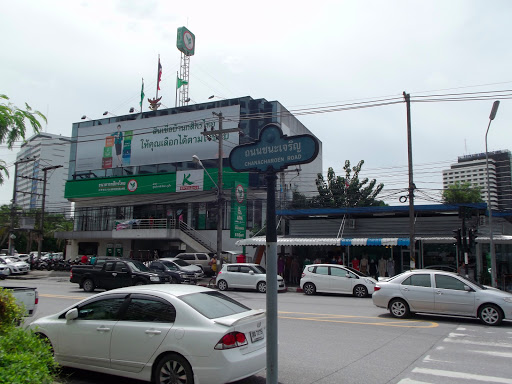 Add caption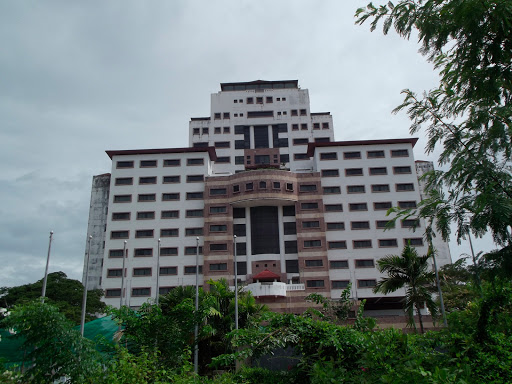 Huge abandoned building - we couldn't figure out what it had been. There are many abandoned buildings in and around the town.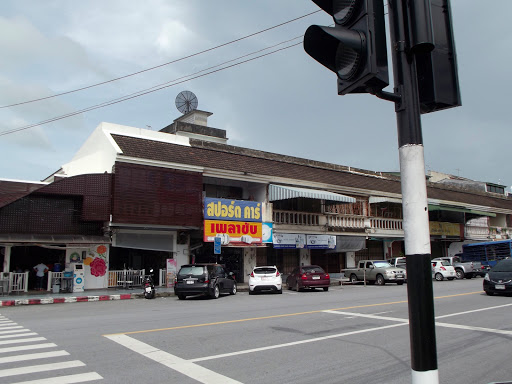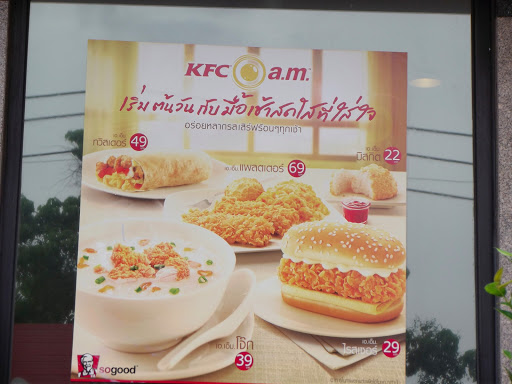 The KFC and McDonalds menu had a number of interesting things on the menu - like pork congee, stirfry with rice, spicy burger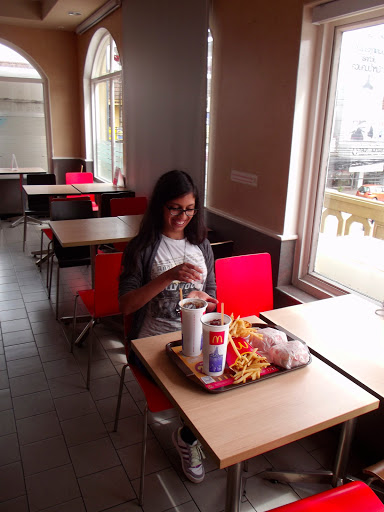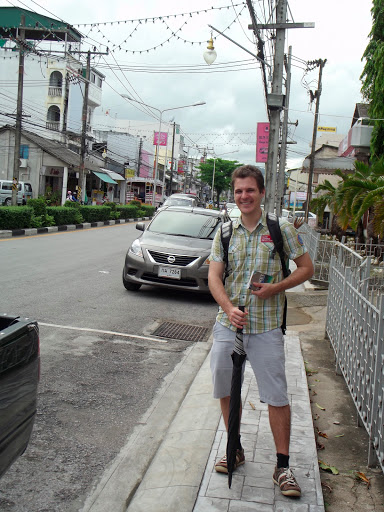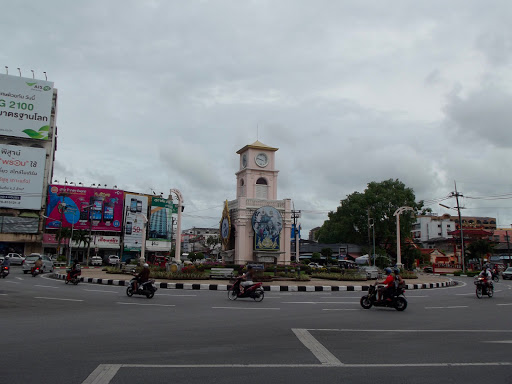 The park in the middle of the roundabout - we couldn't see any path to it!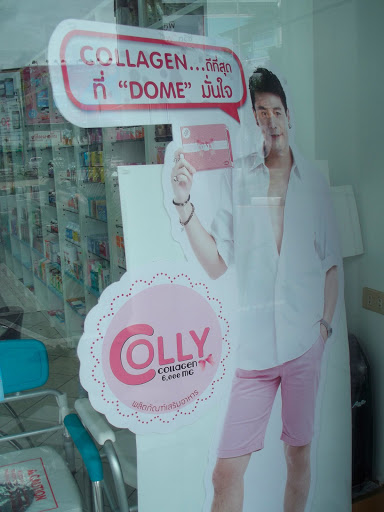 Mr Pink
The Thai people here are very curious - we got many a look on the way - but they were also very friendly, no scowls but smiles :)
I stopped a few times to peer through shops - they seem to be dark inside as there is no lighting like we usually come across in Auckland. Also, the shops are usually located in a kind of a garage setting - without many fixtures, fittings or furniture inside. Just small, dark spaces. Some had people lounging around inside, maybe waiting for customers? There was a barber shop with old men reclining on chairs doing nothing much in particular. A very interesting place! I am glad we went there, but given the chance I don't think we'll be going back to Old Phuket Town during our stay here.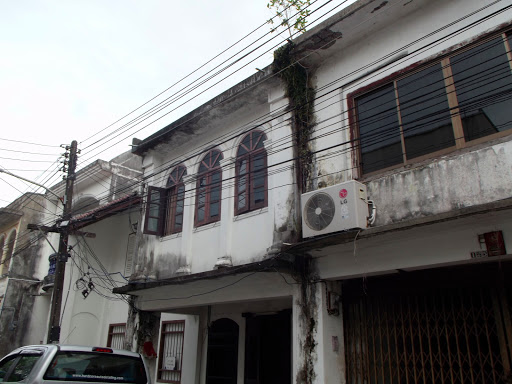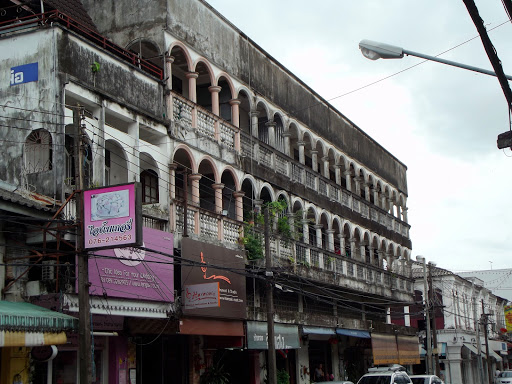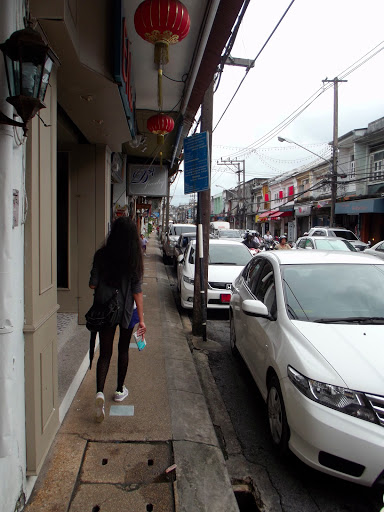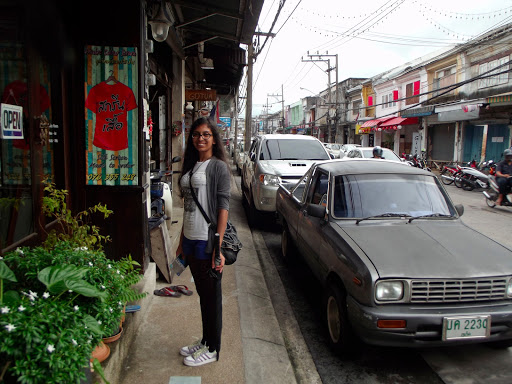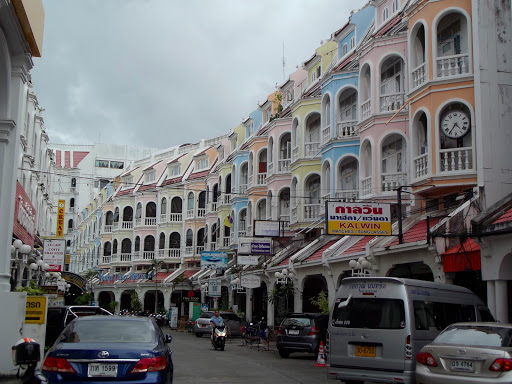 Pretty street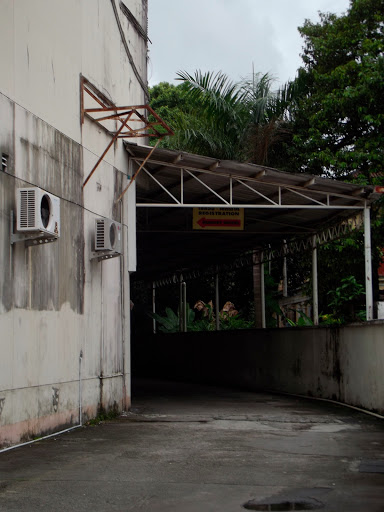 Budget hotel - looked kinda scary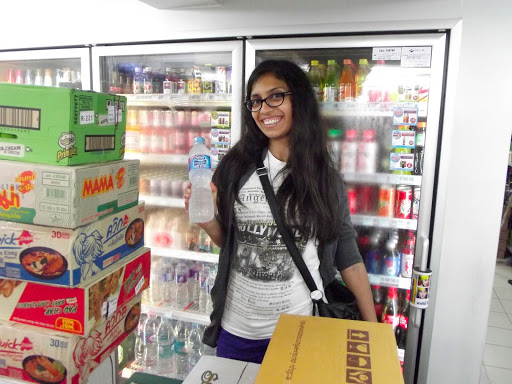 Mission: find water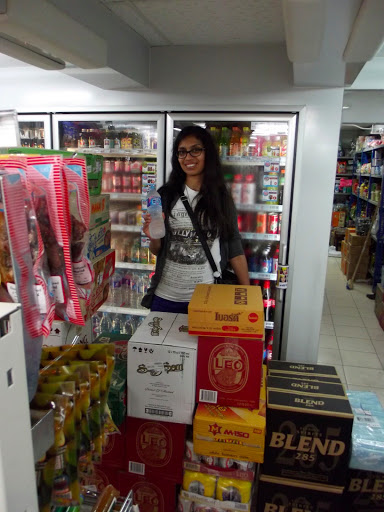 The way was blocked with boxes and baskets!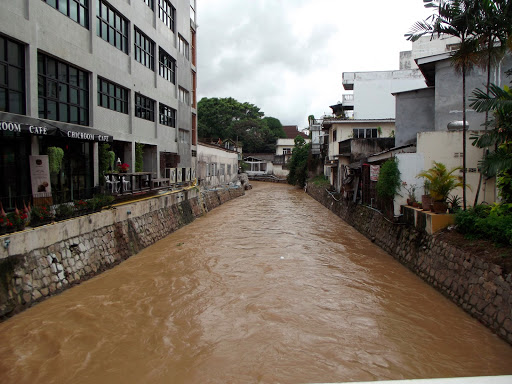 Canal running though the town
One negative was that our guidebook is a bit old (perhaps?) as some things it mentioned were not actually there, or were not as expected. It says, for example, that if we go down a certain 'tranquil' street, we will find a box of almond cookies at the end that may possibly change your life. We found the street - a dead end street - it was pretty deserted so I guess you could call it tranquil. At the end, we found the Cookies House but it also looked pretty abandoned and closed. No cookies to be had here.
The shrine of serene light was another highlight in our guidebook - which left us somewhat underwhelmed. Maybe because we have already seen the temples in Bangkok, in comparison to which the Shrine of Serene Light is far from outstanding. As the rest of the town, the shrine also was surrounded by concrete, old buildings!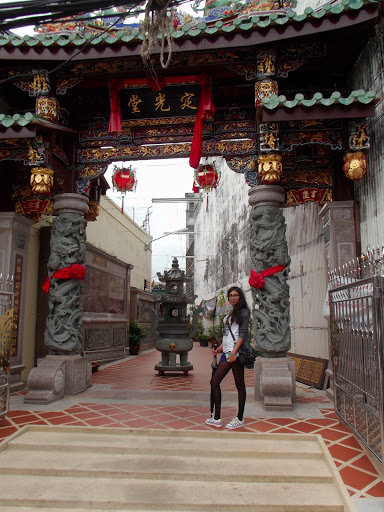 The entrance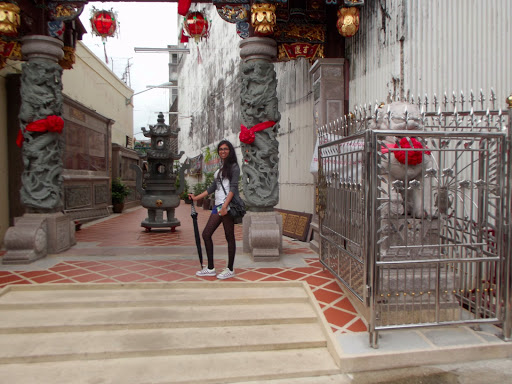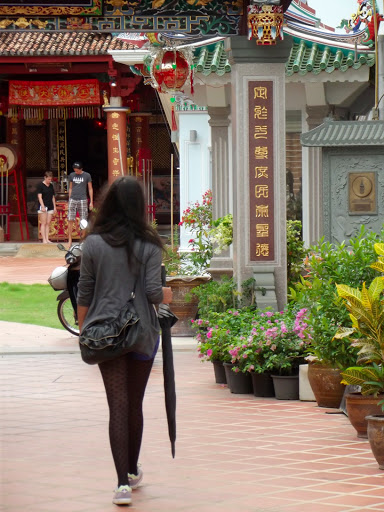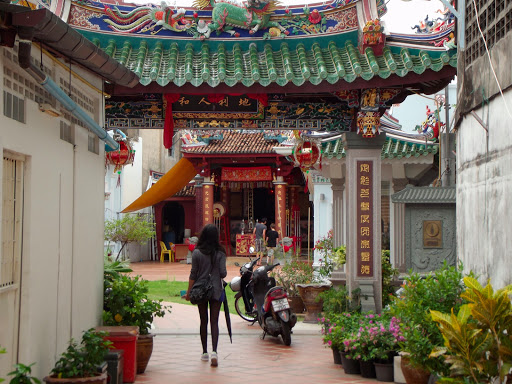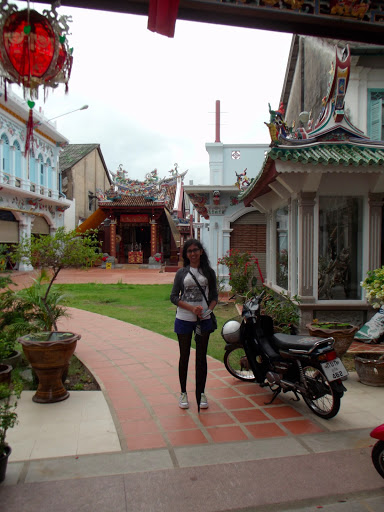 The path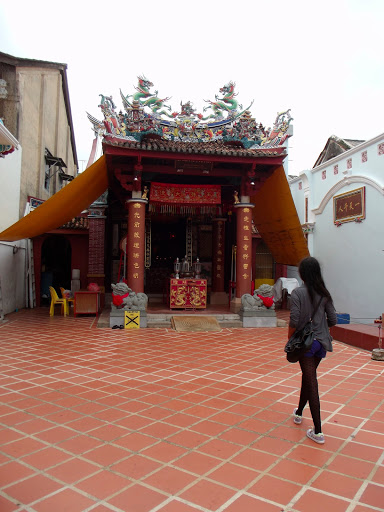 The shrine itself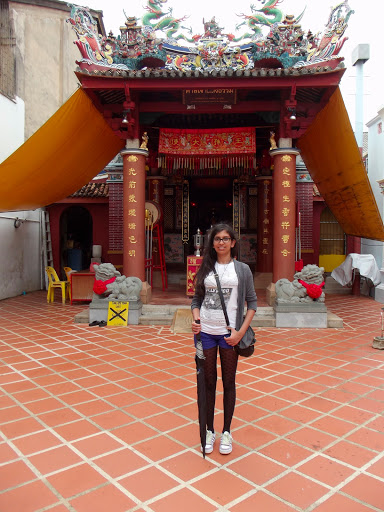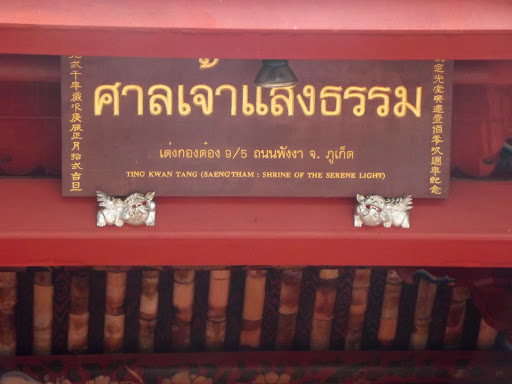 Shrine of Serene Light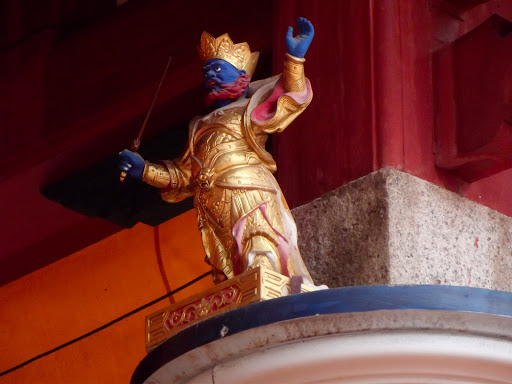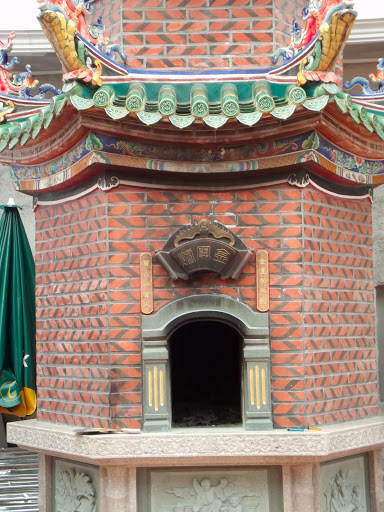 This where the naughty children are roasted :P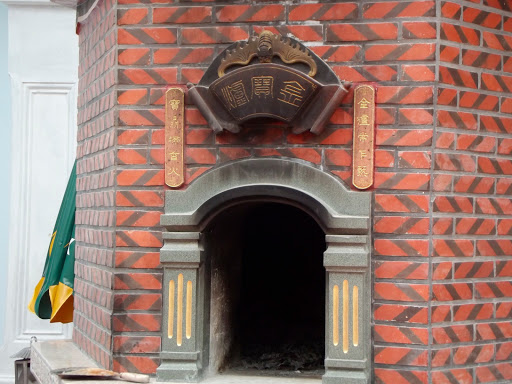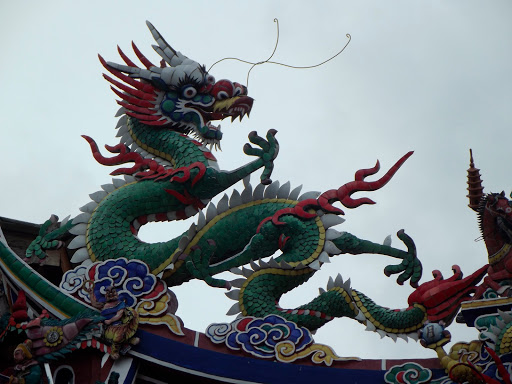 Sculptures on the roof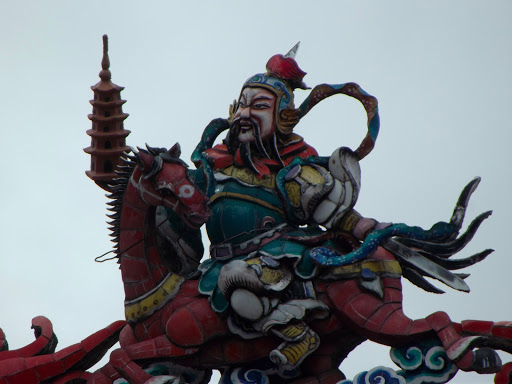 Sculptures on the roof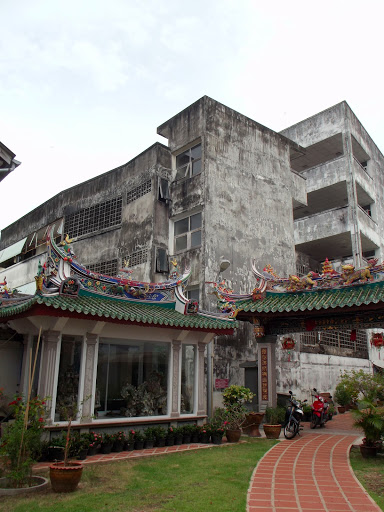 Surrounding buildings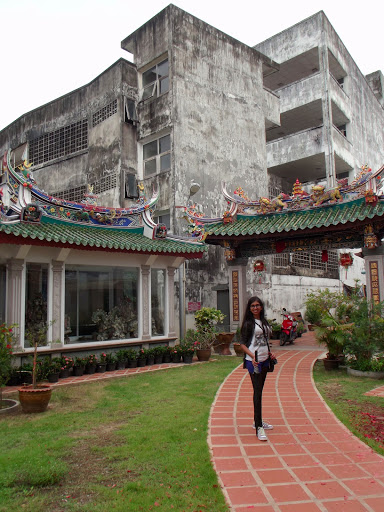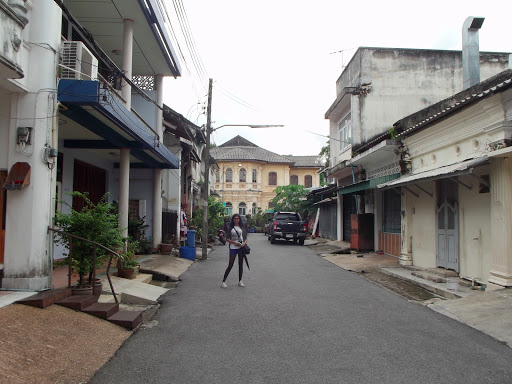 The dead end street to the Cookies House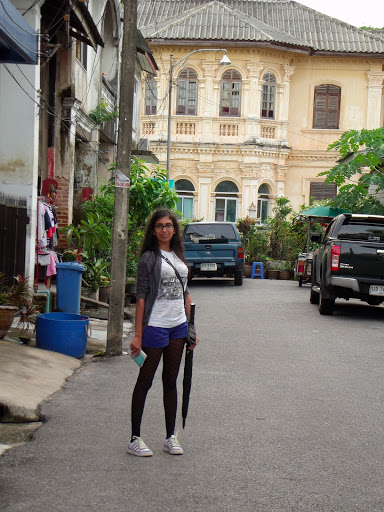 Falling apart, abandoned building at the back
The streets have some restored Portugese facades, as mentioned in the guidebook, but these too are mostly falling apart and in a state of bad repair and maintenance.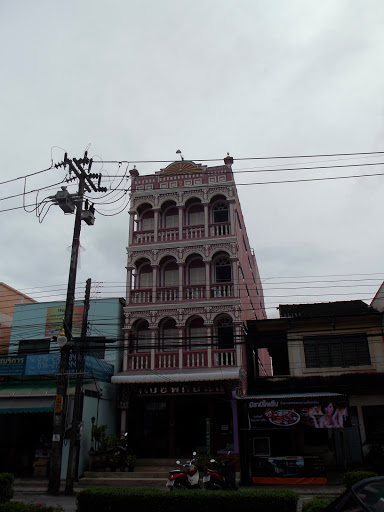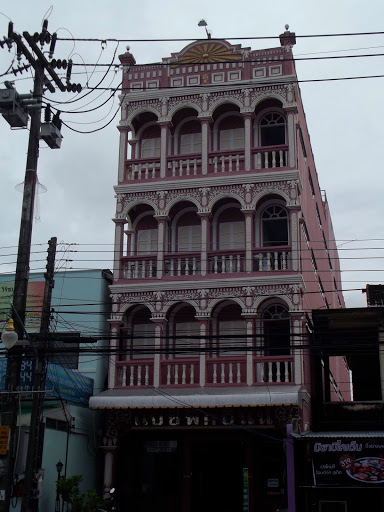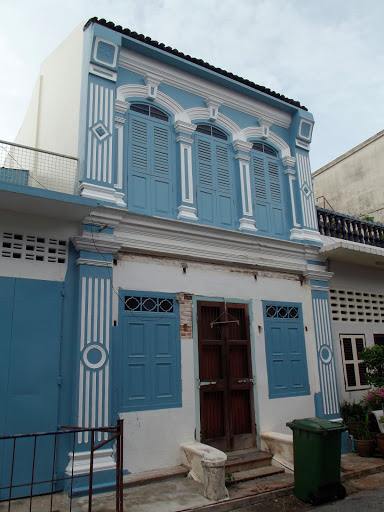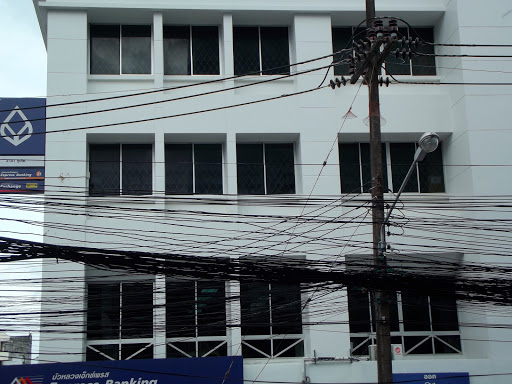 The electricity lines were a maze!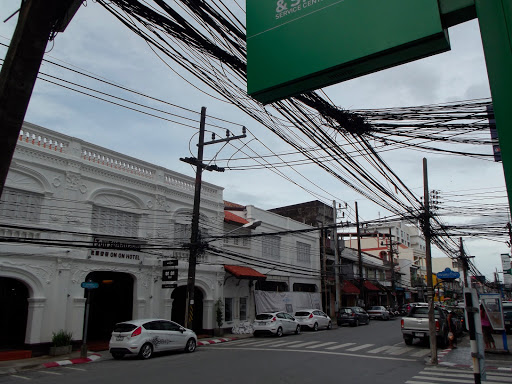 A bit dangerous?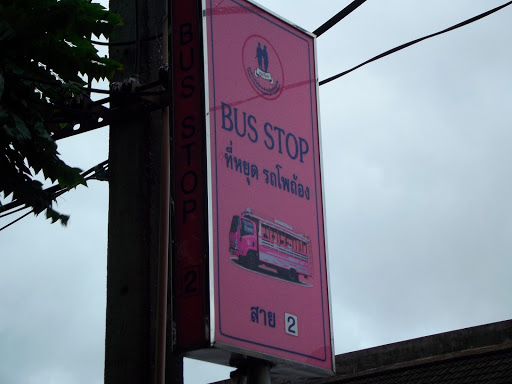 Pink is in!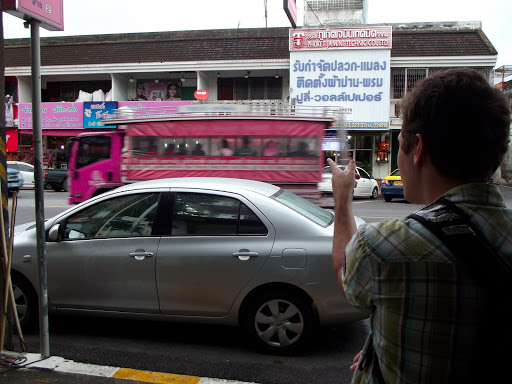 Public transport!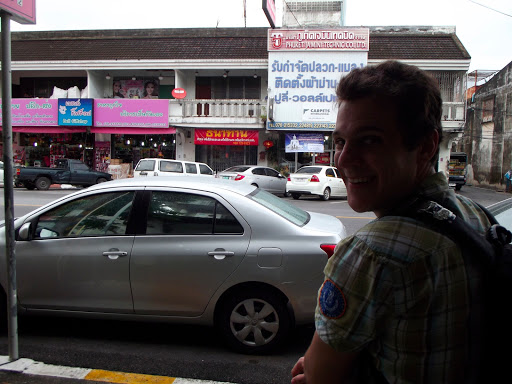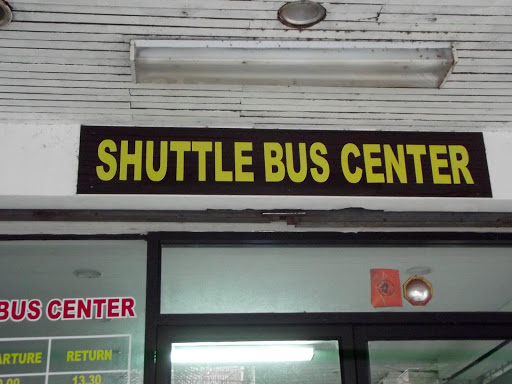 We found the shuttle bus center for our pick up :)