Italian Herbed Tempeh
by Shalveena Rohde,
I must admit, I'm not a huge fan of beans. According to Dr Greger though, we must have multiple servings of beans every day. In comes tempeh to the rescue. It's made from beans and is minimally processed, and it tastes great!
This herbed tempeh is very versatile. It is great as a toping on pasta dishes, in wraps and over rice dishes for that extra protein and meaty-ness. You can also crumble it and add it to a pasta sauce.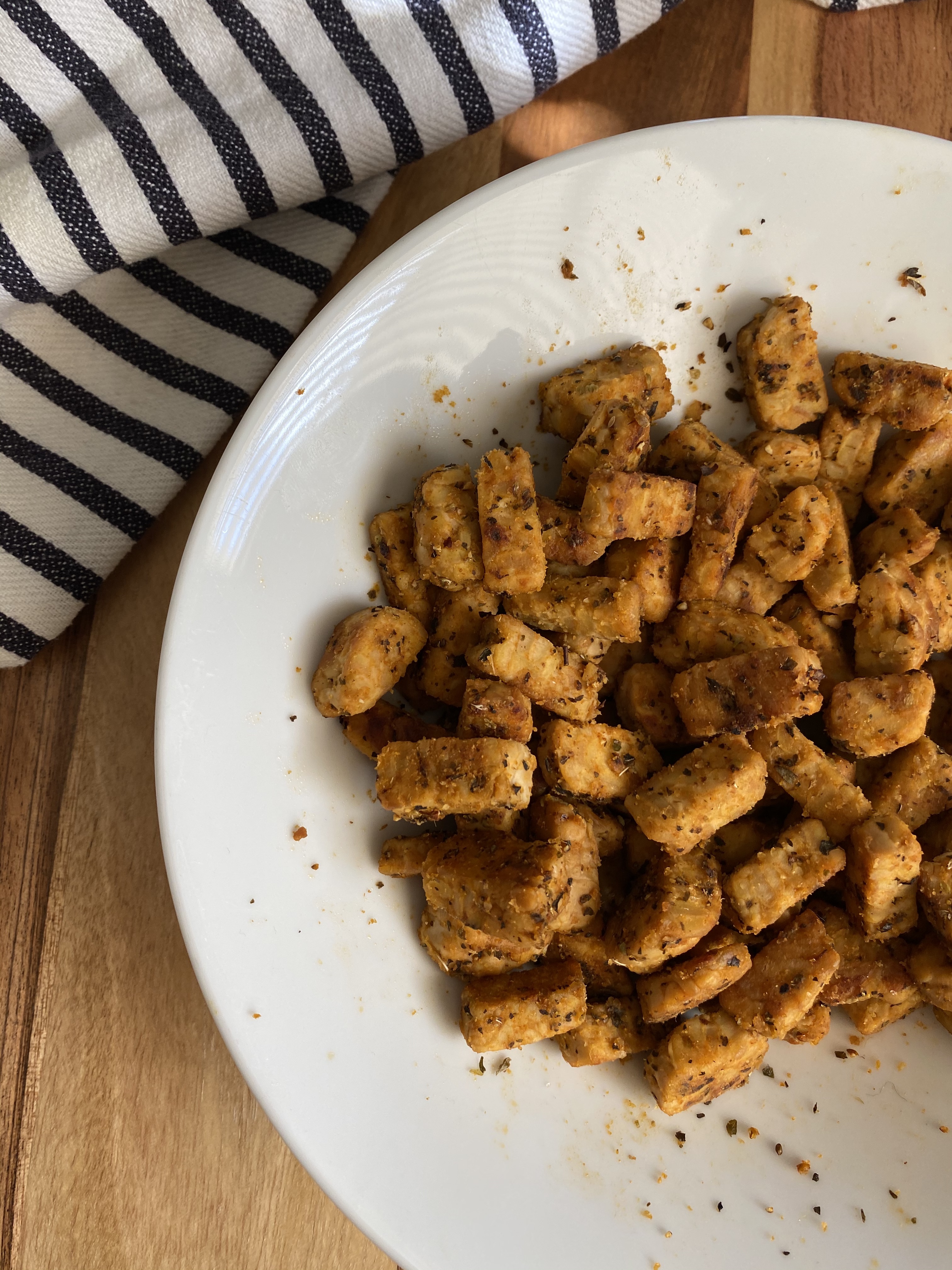 Ingredients
300g tempeh, cubed
1/2 tsp onion powder
1/2 tsp garlic powder
1/2 tsp salt
1/2 tsp dried basil
1/2 tsp dried oregano
1/2 tsp sweet paprika powder
1 Tbsp oil
1/2 tsp soy sauce (optional)
Method
In a bowl, mix the tempeh with the onion powder, garlic powder, salt, sweet paprika, dried basil and dried oregano.
Heat a nonstick frypan over medium heat.
When the frypan is hot, add the tempeh and the 1 Tbsp of oil.
Fry the tempeh, turning it every so often, until it is cooked to your liking.
Take it out into a bowl and mix in 1/2 tsp of soy sauce, if using.
Enjoy :)